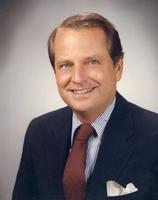 Clifford Anderson Lanier, Jr., a lifelong resident of Montgomery and Pike Road, passed away peacefully at his home on Monday, January 6, 2020, after a long struggle with Alzheimers. He was a graduate of Sidney Lanier High School and the University of Alabama, where he was a member of Sigma Alpha Epsilon fraternity.
He was a successful businessman, co-founding the Frazer Lanier Company in 1976. Clifford was an avid horseback rider and proud Joint Master of the Midland Fox Hunt. He developed a love for tennis later in his life. He traveled the world relishing the good things in life, but he always loved coming back to his home in Pike Road. He approached every day of his life with self-confidence and optimism and was very loyal, loving, and generous to his children and grandchildren.
Clifford was preceded in death by his parents, Minnie Culver and Clifford Anderson Lanier, Sr. Survivors include his daughter, Jule Gunter Renshaw and her husband, Tom, and his son, Clifford Anderson Lanier III, and his wife Dorothy Shuford Lanier, and their children: Grace Hudson Lanier, Clifford Anderson Lanier IV, and Alex Belle Lawson Lanier. He is also survived by two sisters, Lucy Lanier Adcock and Seibels Lanier Marshall.
The family would like to thank Sharon Lewis, Angela Bowen, and Etura Osborne for the loving care and devotion that they provided during Clifford's illness.
A special thank you to Evelyn Thomas and Nikola Miskovic for their friendship and love.
A very special thank you to Mr. James Lewis, Clifford's dearest friend for 56 years.
A funeral service in thanksgiving for Clifford's life will be held at 2:00 pm on January 10, 2020, at Christchurch, 8800 Vaughn Road in Montgomery, with the Very Reverend Andrew M. Rowell presiding. The family will receive friends one hour prior at the Parish Hall of Christchurch. The burial will be at Grace Church at 906 Pike Road immediately following the funeral. After the burial, a celebration of Clifford's life will be held at his home, 9260 Vaughn Road, Pike Road, Alabama.
In lieu of flowers, memorial contributions may be made to either First United Methodist Church Respite Care Ministry or Brantwood Children's Home at 1309 Upper Wetumpka Rd, Montgomery, Alabama.
Published in the Montgomery Advertiser from January 7 to January 9, 2020.