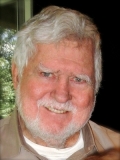 John A. Helms, Atlanta Attorney and Insurance Executive
Atlanta resident John A. Helms, born May 13, 1935, died at his home in Atlanta on Tuesday, January 22nd, 2013. He was 77 and had lived in Atlanta for 49 years. John was a devoted father and husband, attorney and civic leader. The cause of death was an apparent heart attack.
Born the eighth of nine children in Montgomery, Alabama, John was the son of Nolan Helms, a dairy farmer and bookkeeper, and Betty Davis Helms, an entrepreneur who worked in real estate and education.
John attended Sidney Lanier High School in Montgomery where he excelled in Latin and student government before winning a full Naval ROTC scholarship to Vanderbilt University. Upon graduation, he was commissioned as a Naval officer and served in the Combat Information Center (CIC) of the aircraft carrier USS Lake Champlain.
Over the next three years, he toured many exotic ports of call, journeys he fondly recalled as being "courtesy of my travel agent, the U.S. Navy."
After completing his service, John attended Harvard Law School where he enjoyed membership in the Southern Club and the Lincoln's Inn Society.
In Boston, John gained an appreciation for southern winters. Fortunately, while there, he met and fell in love with Nashville native and fellow Vanderbilt alum Pamela Ann Parker. Following graduation, John and Pam married in Nashville in November 1964.
They settled in Atlanta where John became an associate at the law firm of Powell Goldstein Frazer & Murphy. In 1971, John was made partner at Powell Goldstein. He left in 1974 to become General Counsel at the Life Insurance Company of Georgia where he particularly enjoyed government relations work with members of the Georgia legislature. After 15 years, he returned to private practice at the firm of Trotter Smith and Jacobs before taking another corporate position at MILICO, an affiliate of Primerica, in 1991. After a fascinating decade of mergers and acquisitions at the company that ultimately became Citigroup, John retired as an Executive Vice President in 2000.
Over the years, John followed his passion for politics. Starting in the late 60s's he was an early and active campaigner for civil rights leaders Andrew Young and Maynard Jackson and other notable Georgia Democrats such as Sam Nunn, Wyche Fowler and Jimmy Carter.
He was an avid reader, sports fan and traveler. His passion for opera was legendary, and he would travel regularly to hear it, sometimes attending two performances in a day. He often emphatically declared that Mozart's "The Magic Flute is the single greatest work of art in any medium ever."
John cared deeply about education, social justice and the environment. He was a generous contributor to these causes, both financially and with his time and energy, serving on the boards of The Georgia Conservancy, The Howard School, The Southeastern Savoyards, Greenlaw, and others. He was also the founder of The Corporate Counsel section of the Georgia Bar Association.
A noted wit and raconteur, John, could toss off pitch-perfect toasts and self-deprecating remarks that would leave audiences in stitches. Within the family, he was particularly known for hilarious annual Christmas letters from Santa to himself, masterpieces of scorn for his own alleged greed and Grinchy spirit, probably sparked by the seven-foot Christmas stocking that John had bought for himself. Ever an advocate for the underdog, John was also an ardent defender of the oft-ridiculed Christmas fruitcake.
He is survived by his wife, Pamela Parker Helms; his brother Joseph Edward Helms of Montgomery, AL; his children Susan Carol Helms Daley (Sean) of Brookline, MA, John Paxton Helms (Mary) of Washington, DC, and Edward Parker Helms, of Los Angeles, CA; four grandchildren and many nieces and nephews. His sister Emma Russell Green died just hours before him in Troy, AL.
A celebration of his life will be held at Trinity Presbyterian Church on Saturday, January 26, 2013, at 2 PM with a reception to follow. In lieu of flowers, contributions may be made to The Georgia Conservancy or The Fernbank Museum of Natural History.
Published in the Montgomery Advertiser on January 26, 2013