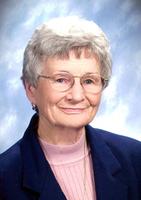 Willa Fay Stevens Munson, age 87, passed away at home on Sunday, November 29, 2020, surrounded by her family. She was a long time member of Eastern Hills Baptist Church where she loved to work with children. She also volunteered at the Alabama Archives & History Museum for 20 years. She was loved by everyone, and spent her life serving others.
Willa Fay was preceded in death by her husband, Doyle Munson; her parents, Hobson & Corrie Stevens; and her siblings, Hugh Stevens, Elmer Stevens, Jack Stevens, Hellon Sansom; and Margaret Sanford.
Survivors include her daughter, Cheryl Meek (Bryan Meek); grandsons, Alan Meek (Stephanie), Austin Meek (Lauren); great-grandsons, Paxton Meek, Fynley Meek, Thatcher Meek; and great-granddaughter, Harlow Meek; as well as a host of nieces and nephews.
Visitation will be held on Friday, December 4, 2020, at 1:00 pm at Leak Memory Chapel with a service at 2:00 pm with Reverend Josh Wooten and Reverend Greg Gosselin officiating. Burial will follow in Greenwood Cemetery.
In lieu of flowers, memorials may be made to Eastern Hills Baptist Church or your favorite charity.