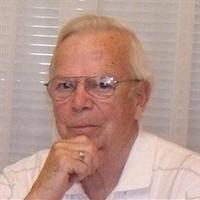 Dr. James NelsonGreen, age 86, of Shelby, passed away unexpectedly on May 30, 2019. He was preceded in death by his parents: Jennie Beatrice and George Bliss Green; brothers: Dr. George Bliss Green and Dr. Harris Reed Green; and sister: Janice Mahoney.
James attended Sidney Lanier High School, served in the U.S. Navy for four years and received his Dr. of Veterinary medicine degree from Auburn University in 1961. He practiced veterinary medicine in the Birmingham area for over forty years.
Known as "the Ultimate" by his beloved nieces and nephews, and their children, too, James Nelson played a crucial role as a hub of family relations, maintaining bonds across generations with his playful, loving and, at times, exasperating interactions. His presence will be dearly missed by one and all.
He is survived by his wife: Ann Jackson Green; daughters: Sherri Lynn Green and Kelly Huddleston (John); step-children: Rick Layton (Leslie), Cindy Sorrow (Lu), and Tim Layton; grandchildren: Colton and Taryn Berger, Mary Myers and Stuart Huddleston, Christen Noah, Ryan and Hope Layton; sisters: Marjorie Scorey and Dorothy Hawthorne; brother: Dr. Richard Green; and numerous nieces and nephews.
The visitation will be from 12:00 p.m. to 12:30 p.m. Monday, June 3, 2019, at South Shelby Baptist Church. The funeral service will follow at 12:30 p.m., at the church with Rev. David Warren officiating. Burial will follow at the Alabama National Cemetery. Bolton Funeral Home is directing.
Please make online condolences at www.boltonfuneralhome.com.
Our most sincere sympathies to the family and friends of James Green (May 1, 1933, May 30, 2019).