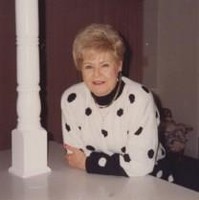 Sue Ann, 83, of Montgomery, AL, passed away on Thursday, September 29, 2016. She was preceded in death by her parents, Arthur and Leila Brooks, and nine siblings. She was a member of Frazer United Methodist Church.
Mrs. Snider is survived by her daughter Susan Kennedy; son Chuck Snider, and his wife Marie; three grandchildren, Robby Brantley and his wife Ginny, Davis Snider and Devan Snider; twin great grandsons, Hoke and Will Brantley.
Pallbearers will be Chuck Snider, Robby Brantley, Bill Kennedy, Dallas Brooks, Larry Brooks, Ronnie Smith, Billy Brooks and Gary Milton.
Honorary pallbearers will be Julius Brooks, Wayne Kindred, Thomas Peters, Eddie Cox, Kader Adams, Ron Stallworth, Haywood Parker and Jodie Dunlap.
A Celebration of Life Service will be held at Alabama Heritage Funeral Home at 2:00 p.m. on Tuesday, October 4, 2016 with Rev. Jay Wolf officiating. Interment will follow in Alabama Heritage Cemetery.
Visitation will be held prior to the service from 1:00 p.m. until 2:00 p.m.