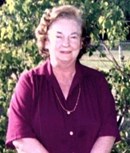 Jane Claire Windham Chesnutt, 87, was called to be with her Lord and Savior Jesus Christ on Sunday, October 8, 2017, after a brief illness. She died peacefully at her home with loving family by her side. She was predeceased by her eldest daughter, Wendy Duggar, who she cared for until her death in 2015.
Funeral services will be held on Thursday, October 12, 2017, at 1:00 p.m. at Leak Memory Chapel with Reverend Aaron Fleming officiating. Visitation will be one hour prior to the service with burial at Greenwood Cemetery.
Born in Birmingham, Alabama to Ethel Hornady Windham and Clarence Foster Windham, she lived most of her life in Montgomery, Alabama. After graduation from Sidney Lanier High School, she attended Agnes Scott College, where her majors were music and sociology.
A gifted pianist, she was devoted to the music ministry at Providence Presbyterian Church, where she was a lifelong member. Jane held a rare spirit of generosity toward the needs of the less fortunate. Her goodness in helping those in difficulty was a hallmark of her personality, and she was loved and respected by all she came in contact with.
A beloved mother, she leaves behind two daughters: Martha Shamp and Elizabeth Archibald. She also leaves behind six grandchildren and five great-grandchildren, all of whom she doted and were the joy of her life.
Cousins who were as close as brothers and sisters to her are also left behind, as well as a host of lifelong friends. Her beautiful and gracious nature, her gentle faith in God, service to others and devotion to family and friends will be sorely missed, but we rejoice and count it all a blessing that God has her in his loving care.
Many heartfelt thanks from our family to the members of Providence Presbyterian Church, whose unceasing prayers and unfailing love and support of her in every possible way have been such a blessing. Many thanks also to the devoted staff of Southeast Hospice services, whose genuine care and concern helped ease her last days of transition from the world and who brought so much comfort to us during that time of grief.
"This is the day the Lord hath made; let us rejoice and be glad in it."
Published in the Montgomery Advertiser on Oct. 11, 2017