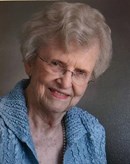 Sarah Elizabeth Avant Reynolds, age 91, of Auburn, Alabama, died Sunday, August 21, 2016. She is preceded in death by her parents, her husband Edward Harris Reynolds, Jr., and her youngest brother Alfred Avant.
Sarah was born on August 7, 1925, in Elmore County, Alabama, to parents Lester Johnston Avant and Grace Truman Harrington Avant. She graduated from Sidney Lanier High School in Montgomery, Alabama. She lived most of her adult life in Notasulga, Alabama.
In 1948 she married Edward Harris Reynolds, Jr. who was an attorney in Notasulga and Tuskegee, Alabama. She worked with Ed at his law practice for many years. She was a devoted housewife and mother, a Hartford Insurance agent, clerked in the Alabama State Senate and served as Probate Judge of Macon County. She loved playing bridge and was an avid Alabama fan. She was a longtime member of the Notasulga United Methodist Church where she taught a young adult Sunday school class.
She moved to Auburn in 1998 where she became a member of the Auburn United Methodist Church and actively participated in bible study groups and the Babe McGehee Sunday school class. She volunteered regularly at the Bethany House in Auburn often helping on holidays so staff could be with their families. She received the Bethany House Volunteer of the Year award numerous times. She was a member of P.E.O. Chapter X.
Sarah is survived by her remaining siblings: Mary (John) Lynn from Chula Vista, California; Lester (Deanne) Avant from Rancho Santa Fe, California; and Thomas (Jan) Avant from Fernandina Beach, Florida. Sarah is also survived by her son Edward Harris (Patty) Reynolds, III from Pensacola, Florida; her daughter Jeanne (David) McKenzie from Auburn, Alabama; her granddaughter Leigh (Scott) Jenkins from Tallahassee, Florida; her grandson Spencer McKenzie from Carrollton, Georgia; her grandson Bennett (Jessica) McKenzie from Arlington, Virginia; and great grandchildren Max, Brody, and Ann Harris Jenkins.
Her children would like to thank the staff at Arbor Springs and Southern Care Hospice for the professionalism and kindness shown to their Mom on a daily basis.
A celebration of Sarah's life will be held at Auburn United Methodist Church on Friday, August 26, 2016, at 1:00 P.M. with Rev. Julie Hare officiating. There will be a private burial.
In 1980, Sarah and Ed started the "For His Children Fund" to benefit children under the care of the Alabama-West Florida United Methodist Conference.
In lieu of flowers, the family requests donations be made to this fund:
For His Children Trust Fund
Alabama-West Florida
United Methodist Foundation
PO Box 8066
Dothan Alabama 36304
Send condolences at www.corbittsfuneralhome.com. Express your condolences in our guestbook at pnj.com/obits
Published in Pensacola News Journal on Aug. 23, 2016.