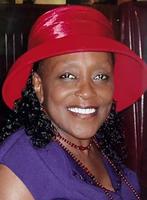 Lynda Henry-Alexander, 70, passed away June 18, 2022, surrounded by her family. Cremation rites have been accorded. She was preceded in death by her parents and siblings, James Edward Henry, Joe Nathan Henry, and Kenneth Leroy Henry.
Lynda was born on January 3, 1952, in Montgomery, Alabama to Willie and Willie Mae Henry. She graduated from Tuskegee University with a double major in biology and chemistry. She worked as a chemist for ExxonMobil.
In 1986, she helped start the Sickle Cell Foundation in Beaumont, Texas, and later in Austin, Texas.
She relocated to Florida and married the love of her life, Godfrey Alexander in July 1996.
Lynda is survived by her husband, Godfrey; siblings, Brenda H. Young of San Antonio, Texas, Mary (Gary) English of Peoria, Illinois, and Richard (Jalon) Henry of Montgomery, Alabama.
Online condolences and memories may be shared with the family at www.iowacremation.com.
Published by The Gazette on June 26, 2022.
https://www.legacy.com/us/obituaries/thegazette/name/lynda-henry-alexander-obituary?id=35400142