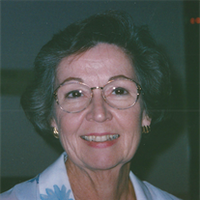 Sarah Strieper, 73, of Sun City Center, Florida, passed away peacefully at Homewood Residence of Sun City Center, on December 9, 2015. She was born January 6, 1942 in Wetumpka, Alabama to the late Jere and Meta Shine.
Sarah was an Army nurse for over 20 years. She retired as a LTC. After retirement Sarah and her loving husband Col (ret). Gerard Strieper moved to Sun City Center, FL. During retirement, Sarah flourished in many of her hobbies. She was an avid painter and was a member of the Sun City Art Club for many years, with one of those years as President of the Club. If Sarah was not painting she was outside in her yard tending to her multiple plants. She loved being outside and became an avid golfer and loved to take her daily walks.
She is survived by her devoted husband Gerard Strieper of Freedom Plaza, Sun City Center, Fl. Her children, Ed (Deanna) Strieper of Knoxville, TN, Peggy (Eric Tempka) Strieper of Atlanta, GA. Diane (Dan) Roedema of Grand Rapids, Mi, Robert (Jennifer) Strieper of Salt Lake City, UT, Her sister, MaryAnne Campbell of Montgomery Al. and brother Glenn Shine, Montgomery, AL. She has 10 grand children and many great grand children. A Memorial Service will be held 2pm, Monday December 14, 2015 at Freedom Plaza, Sun City Center, FL 33573.
To send flowers or a memorial gift to the family of Sarah Katherine Strieper please visit our Sympathy Store.