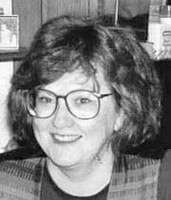 Dr. Dixie H. Dodge, Ph.D., a long-time resident of Colorado Springs, died at home on Wednesday, June 22nd , after a three-year battle with ovarian cancer. Dixie is survived by her husband, Frank, numerous cousins and many friends. She and Frank were married in Tuscaloosa AL on April 22, 1972 and recently celebrated their 44th wedding anniversary. Dixie was preceded in death by her father, Roy Elgee Hicks; her mother, Willie Ruth Adams Hicks; and her brother, Daniel Hicks. Dixie was 74.
Born Dixie Ruth Hicks in Gadsden AL in 1942, Dixie was raised in Montgomery Alabama where she graduated from Sidney Lanier HS in 1960. She attended Huntingdon College and received a Bachelor of Science Degree in Secretarial Administration in 1964. She attended the University of Alabama and received a Master of Science in Counseling and later a Ph.D. in Counseling Psychology. After meeting all requirements, she was licensed as a psychologist in Colorado and had a private practice in Colorado Springs where she practiced for more than 30 years until her illness forced her to retire last November. She was a past president of the Colorado Psychological Association.
Dixie loved reading, art, gardening and, when she was able, cooking. She also loved helping people and making people laugh. She always had something nice to say to strangers, particularly if she thought they were having a bad day. She thought dogs were very special and could not stand to see a dog mistreated or abandoned. She was fond of Drew Carey and Mickey Mouse!
Dixie also enjoyed bird watching. Along with husband Frank, in 1998 Dixie established and owned the Wild Bird Center of Colorado Springs. Located at Academy and Woodmen for 15 years, the store moved to the University Village Shopping Center in 2013 and remained in the family until Frank retired in 2014.
She will be cremated. There will be no funeral or viewing. However, a celebration party will be held, probably between July 9th and 13th to give friends a chance to say goodbye. Anyone interested in attending should provide contact information by calling 594-0651. (Being on the national "no call list", solicitors will be dealt with accordingly.)
Following the celebration party, her remains, along with those of her beloved dogs Lucy, Pagenja, Macaroni, Chester, Cleo and Skippy, will be taken to Gadsden for burial on a family farm.
In lieu of flowers, donations to the Humane Society of the Pikes Peak Region are appreciated.
Published in The Gazette on June 29, 2016