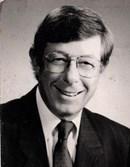 Forever outmaneuvering Dr.'s orders and good sense, Wayne Price Campbell Jr., MD., passed into the great beyond where he will continue to defy expectation. Wayne departed this world as intended, from his family home amid the ins and outs of loved ones and friends on Sunday, April 21st, 2019.
Born September, 1st 1942 to Irma (Wiggins) Campbell and Wayne Campbell Sr., he was lovingly accepted into the family as "Little Wayne" by his doting sister, Susan Campbell Frankenberg. With all "little" aside Wayne grew into a determined, if not mischievous, a student at Sidney Lanier High School in Montgomery, AL, developing lifelong friends along the way.
A notorious SAE, Dr. Campbell graduated from the University of Alabama, Tuscaloosa, in 1964, and continued on to UAB Medical school. He was accepted into the American Board of Orthopedic Surgeons in 1968 reveling in the title "Sawbones." During an internship at Tampa General, he met his wife, Joanna Grancelli. They were wed.
Dr. Campbell was the Naval Surgeon aboard the USS Mitschner and served our country from 1970-1972.
Wayne and Joanna moved to Pensacola, Florida, in 1975 with their young daughter, Susan Allison Campbell. They began their life's work renovating their home as they anticipated the arrival of their son, Will Sturges Campbell. The renovations continued. Every evening around six Wayne would repeat the phrase, "wake me in an hour," which Joanna threatened she would make his epitaph.
Dr. Campbell took great interest in the care and treatment of his patients, always quick with an inside joke to encourage a bond of treatment and healing. It is common for the family to be met by strangers with accolades and appreciation for "Doc fixing my legs," or 'without Doc mom would have never walked again."
Dr. Campbell's professional achievements were as vast as 'Wayne's World' (his pre-Ivan nautical mistress). He was President of the Florida Orthopaedic Society; a member of the American Academy of Orthopedic Surgeons, Board of Councilors; Florida Medical Association; American Orthopedic Society for Sports Medicine and the Southern Orthopedic Association. Dr. Campbell designed and implemented a signature orthopedic knee replacement, and he was included among the 2017-2018 Best Doctors in America. He was a founding Partner at Southern Orthopedics and Sports Medicine, P.A. in Pensacola.
The perennial social butterfly, Dr. Campbell enjoyed friendships made through local clubs and ragtag familiarities including Rebellaires, Tristan, Conquistadors, and the Pensacola Ski Club. Dr. Campbell was a Knight in the 1983 Fiesta Court and faithfully honored his duties as the Aide-de-Camp to Don Tristan DeLuna LVIII. Enduring and endearing are words to describe the camaraderie of Thursday golf foursomes and weekend dove hunts, billfish tournaments and flounder giggin' jaunts about the bay. No tale too big nor fish too small to pique Doc's interest and land a new friend, or excite a new endeavor.
Dr. Campbell's life's passion was the practice of Medicine and the restoration of his turn-of-the-century historic home where he enjoyed many an afternoon with a drink in one hand and a cigarette in the other, in his mother's rocking chair or on his front porch.
After ten years and a historic fight, cancer cornered "Hurricane Wayne." He enlisted an army of oncologists, ENT's, surgeons, fellow doctors, nurses, caregivers, and Hospice. For their aid in the fight, he and his family are forever grateful, with special thanks to Dr. Lurton, Dr. Inclan, Dr. White, and his caregiving team. On behalf of everyone's call to arms, Dr. Campbell was comforted as cancer drove him to leave this life earlier than necessary, but not without his druthers. The war continues for the many friends and family still in the trenches and much compassion is felt for them all.
Wayne was preceded in death by his parents Wayne and Irma Campbell, and countless lifelong friends who suffered a similar fate--all awaiting the party that is sure to ignite upon his posthumous arrival.
Dr. Campbell is survived by his wife, Joanna Campbell; his daughter Susan A. Campbell Hatler, husband Ryan Hatler and their daughter Simone Arelia; his son Will Sturges Campbell, wife Courtney and their two children Lily Brown and Harriman Price. His sister Susan Campbell Frankenberg, her two Children: Elizabeth Frankenberg, her husband and their child; Eben Frankenberg, his wife, and their two children; and his cousin Marsha Lehman.
Family and friends will celebrate privately and with appropriate fashion. We ask that those familiar with Dr. Cambell do the same, by raising a glass in his honor. The family asks that should you want to share a memory or your condolences, please forward via email to campbell.wayne100@gmail.com
Published in Pensacola News Journal on Apr. 28, 2019.