Sept. 29, 1946 - March 23, 2017
Emily Golson Armistead of Columbiana, Alabama, went home to be with the Lord Thursday, March 23, 2017. She was preceded in death by her parents, Paul and Ruth Golson of Montgomery, AL.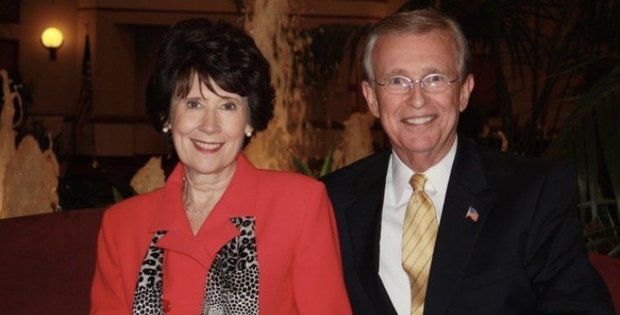 Emily will be remembered as a loving and devoted wife, mother, grandmother, and friend. She was an unselfish person whose priorities have always been loving and caring for her family and others in need.
Emily was a native of Montgomery, Alabama, where she graduated from Sidney Lanier High School in 1964. She attended Samford University in Birmingham, Alabama, and graduated in 1968. Emily was active in many campus activities but the bonds of love that she built as a member of the Phi Mu sorority provided her with many life-long friends whose friendships she maintained and cherished.
Emily has been a faithful member of Briarwood Presbyterian Church since 1979 where she was involved in several ladies Bible study groups and was a long-time member of the Homestead Sunday School Class.
Emily is survived by her husband of 49 years, William Cole "Bill" Armistead, Jr. of Columbiana; children, Allyson Allred (John) of Birmingham, AL and William Cole "Beau" Armistead III (Ashley) of Rainbow City, AL; grandchildren, Lindsey Allred and John David Allred of Birmingham, AL, and Cole Armistead, Judah Armistead, Zoe Armistead of Rainbow City, AL.
There will be a celebration of Emily's life at Briarwood Presbyterian Church Sunday, March 26, 2017, at 3 pm followed by a reception for friends and family. In lieu of flowers, the family asks that donations be made to Lone Sheep Ministry, P.O. Box 824 Attalla, AL 35954, a ministry founded and directed by Emily's son, Beau Armistead.
Published in The Birmingham News on Mar. 26, 2017.