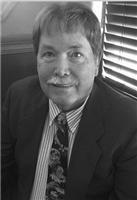 Gregory "Greg" Paul Rowe, 64, of Talladega passed away May 11, 2015 at Trinity Medical Center in Birmingham, Alabama. Mr. Rowe was born on April 21, 1951 in Hartselle, Alabama. He was preceded in death by his father, Charles Hoffman Rowe, and his mother, Bobbie Lou Nelson Rowe.
Mr. Rowe spent his formative years in Hartselle and Decatur, Alabama. He also lived in Boston, Massachusetts where he was baptized into Christ. He graduated from Sidney Lanier High School in Montgomery, Alabama and obtained an Associate's Degree from what is now Faulkner University. He attended Auburn University, Montgomery and Troy University.
Mr. Rowe is survived by his wife of 23 years, Donna Cobb Rowe; his son Charles Derek Rowe of Troy, Alabama (girl-friend Lindsey); sister Alice Elizabeth Rowe of West Point, New York.
Mr. Rowe is also survived by mother-in-law Lois Cobb of Heflin, Alabama; adopted step-mother Marguerite McKinnon of Prattville, Alabama; brother-in-law Richard Cobb (Ann); niece Laura Robertson (Chad); nephew David Cobb (Misty) and Grand Nieces and Nephews. He is also survived by scores of extended family, friends, and co-workers who will miss him.
Mr. Rowe made his home in Talladega in the mid 80's when he began work as the Business Enterprises Representative for the Alabama Institute for the Deaf and Blind and the Alabama Department of Rehabilitation Services where he had been employed for 30 years.
Mr. Rowe is known as a founding member of the Knights of the Round Table Breakfast club at Tina's Home Cooking where his outgoing personality will be greatly missed.
Pallbearers will be members of the breakfast club.
Honorary Pallbearers will be members of the Alabama State Staff, Alabama Business Enterprise Program (BEP) Representatives, Technicians, and Venders of the BEP Program.
Mr. Rowe was an avid outdoorsman enjoying, fishing, hunting, sailing camping and travel with his wife. He recently stated that a hunting trip with son Derek was the highlight of this year's hunting season. He was a wonderful family man, loved by all who knew him.
In the words of a close friend, "A beacon of light in the world has gone out."
In lieu of flowers, memorials may be sent in Mr. Rowe's name to the American Heart Association

1449 Medical Park Dr. South
Birmingham AL 35213
Cystic Fibrosis Foundation
6931 Arlington Road - 2nd Floor
Bethesda Maryland, 20814
Funeral service will be Friday, May 15, 2015 at 2:00 pm at Usrey Funeral Home Chapel. Dr. Wayne Stevens will officiate and burial will follow in Heflin City Cemetery, Heflin, AL. His family will receive friends Friday from 12-2 at Usrey Funeral Home of Talladega.
Online condolences may sent to www.usreyfuneralhome.com.
Usrey Funeral Home will direct.