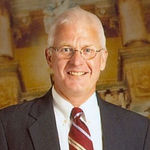 John D. Peters, Jr., 62, of Hot Springs, formerly of Russellville, died Monday, January 6, 2014, at his home. He was born April 2, 1951, at Selma, Alabama, to John D. and Verma Dell Brooks Peters. He was a sales representative for Standard Furniture Manufacturing for over 20 years, and was a member of Central Presbyterian Church in Russellville. He was preceded in death by his parents and his wife, Jeannie Hodgson Peters.
Survivors include two sons and daughters-in-law, John D. III and Julie Peters of Russellville, and James Robertson and Ashley Peters of Russellville; a daughter and son-in-law, Kathleen Brooks and Rusty Stingley of Russellville; two brothers and sisters-in-law, W. M. and Debbie Peters of Birmingham, Alabama, and Kenneth L. and Kelly Peters of Satsuma, Alabama; and seven grandchildren, Zadie, Annie, Mac, Mazie, Marianna, Maddie and Jeannie May.
The memorial service will be conducted at 10 a.m. on Wednesday, January 8, 2014, at Central Presbyterian Church, officiated by the Rev. Brian Brock, and under the direction of Shinn Funeral Service of Russellville.
The family will receive friends on Tuesday evening, from 4:30-6:00 p.m., at the funeral home.
In lieu of flowers, memorials may be made to Central Presbyterian Church, 400 West Main Street, Russellville, Arkansas 72801.