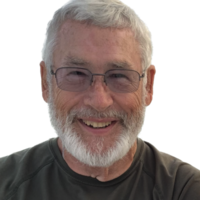 November 10, 1950 - April 27, 2023
Joe Brian Eichelberg, a beloved member of his community, passed away at 72 on April 27, 2023, surrounded by his loved ones. He was born on November 10, 1950, in Biloxi, Mississippi, to Major Joseph L. and Hazel (Styles) Eichelberg. Joe was preceded in death by his parents.
He enjoyed spending time with his family, including his wife of 48 years, Vicky (Greco) Eichelberg, and his children, Joanie L. Eichelberg, Suzy Eichelberg Roberts (husband Joshua), and Parker Eichelberg (wife Victoria Henry). He was also the proud grandfather of Meyer Roberts (age 9) and Abigail Foreman (age 8).
Joe is also survived by his brother, Ray Eichelberg of Summerville, SC (wife Karen), and nephews, Bryan Eichelberg (Summerville, SC) and Corey Eichelberg (Charleston, SC). He is also survived by his sister, Jann Lesley of Montgomery, AL, and her son Brandon Johnston (Rancho Santa Margarita, California). Additionally, Joe is survived by his sister, Charlene Woodruff Sanders of St. Louis, Missouri, and her children: Lisa Sanders Wedemeier (St. Louis, MO) and James Sanders (St. Louis, MO). Joe also had a large extended family, including many beloved in-laws, nieces, and nephews.
Joe was a graduate of Auburn University and enjoyed a long career as a professional civil engineer. As president of AME Engineers, he developed a reputation as a skilled and innovative leader in his field, where he made many lasting friendships with city officials in Clanton, Tallassee, Opelika, Roanoke, and throughout Alabama.
Joe was a charter member of Young Meadows Presbyterian Church, where he devoted himself to worshiping and serving His Savior. He was also an esteemed member of the Alabama Society of Professional Engineers, leveraging his expertise to contribute to the development of the engineering industry.
Joe will be remembered for his kind heart, his generosity, and his dedication to his family and friends. His legacy will live on through the many lives he touched throughout his life.
A visitation will be held at 1 p.m. on Tuesday, May 2, 2023, at Young Meadows Presbyterian Church, Montgomery, with services beginning at 2 p.m. Graveside services will follow at Alabama Heritage Cemetery.
In lieu of flowers, donations can be made to:

Pike Road Volunteer Fire Department
Friendship Mission of Montgomery
Adullam House of Wetumpka
https://www.southernmemorialfuneral.com/obituary/joe-eichelberg