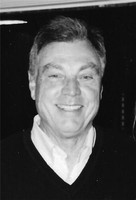 James Edward "Jim" Vinson, Jr., 73, of Lookout Mountain, Tennessee, passed away on May 13, 2017.
Beloved husband, father, and grandfather, he is survived by his wife of 47 years, Patricia Duffey Vinson; daughters Currie Vinson Elliott, Leigh Vinson Halabi, and Kathryn Rhodes Vinson; sons-in-law Ronald Elliott and Bernard Halabi; grandchildren Ryan and Patrick Elliott, Adam, Charlotte and Lucas Halabi; brother Christopher Vinson; sisters-in-law Sally Bigger Vinson, Julia Duffey Stewart, Jackie Duffey Martin and Carole Weeks Duffey; brother-in-law, Bruce Stewart; and many, many nieces, nephews and cousins.
Born in Troy, Alabama, in 1943 to James Edward Vinson, Sr., and Willard Ashworth Vinson. Jim went to Sidney Lanier High School in Montgomery, Alabama. After graduating from Troy State University, Jim worked for the Alabama Chamber of Commerce and was a member of the Alabama National Guard.
Jim entered the textile business working for Dan River, Avondale Mills, Dixie Yarns, Candlewick Yarns, and Patrick Yarn Mills in marketing, yarn sales, and product development. Later, Jim started, J.E. Vinson, his own yarn sales company.
An avid tennis player, Jim belonged to Olde Providence Racquet Club in Charlotte, North Carolina. When the family moved to Lookout Mountain, he enjoyed playing golf and tennis at the Fairyland Club, sailing in the British Virgin Islands, and boating on the Tennessee River. Jim and Trisha loved the trips they were able to take in Europe. He was a big fan of both the University of Alabama and Auburn University football teams, as well as USPGA golf. Jim enthusiastically devoted time to his daughters' swimming and diving pursuits, and he enjoyed attending his grandchildren's games. He was a talented artist, craftsman, and woodworker, and was reputed to be a master griller, cardsharp, and a practical joker.
A memorial service was held at 2:30 p.m. on Wednesday, May 17, at Church of the Good Shepherd on Lookout Mountain with Reverend Robert Childers officiating. The family received friends from 1:30-2:30 p.m. in the Talbird Hall at the Church of the Good Shepherd.
In lieu of flowers, donations may be made to the American Heart Association and the Church of the Good Shepherd.
Arrangements are by Wann Funeral Home & Cremation Center at the foot of historic Lookout Mountain, 423 821-7551.