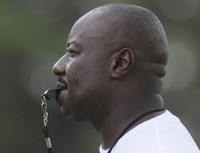 Mr. Wade Manora, a resident of Montgomery, Alabama expired June 24, 2014.
Funeral services will be held Tuesday, July 1, 2014 at 12:00 p.m. from Mt. Zion A.M.E. Zion Church, 455 West Jeff Davis Avenue.
Interment in Kindle Cemetery.
Ross-Clayton Funeral Home, directing.
Published in the Montgomery Advertiser on June 26, 2014.