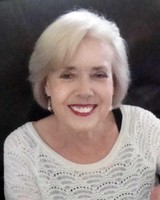 Elizabeth Lynn Pool, age 74, of Montgomery, Alabama passed away April 24th, 2018, after a brief illness. She was born on November 27, 1943, in Montgomery. Lynn was preceded in death by her mother, Elizabeth Marie Blye Pool, and her father, Benjamin Mitchell Pool.
Lynn will be lovingly remembered by her Sister, Gypsey Ann Capell (John), her brother, Benjamin E. Pool (Katherine), her nieces, Rebecca Pool, Nell Weisenfeld, Elizabeth DuBard (Derik), her nephews, Gregory M. Pool (Mary) and John L. Capell III (Lisa), four great-nieces and one great-nephew.
Lynn graduated from Sidney Lanier High School and attended Auburn University, where she was a member of Alpha Delta Pi sorority, before obtaining her degree in elementary education from Huntington College. Lynn was a member of First Baptist Church and was also a member of the Montgomery Junior League. She devoted much of her life to teaching in the Montgomery Public Schools before retiring. Lynn was loved by all her students and had a special place in her heart for her immediate family and their children.
The family will receive friends at Leak Memory Funeral Home on Saturday, April 28th at 2:00 p.m. and graveside services will follow at 3:00 p.m. at Greenwood Cemetery.
Published in the Montgomery Advertiser from April 30 to May 1, 2018.