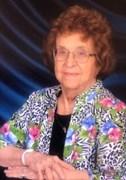 Jacqueline "Jackie" Salter Dickey, 83, of Montgomery, Alabama passed away on January 18, 2020, in Birmingham, Alabama. She was born in Burnt Corn Alabama to Rufus and Susie Salter. She was the second of three children; Sonny Salter (Deceased) and Jeffrey Salter (Sherry).
Jackie was a graduate of Sidney Lanier High School, Class of 1955, and a lifelong member of Ridgecrest Baptist Church.
Survivors include her three daughters, Kelley Dickey, Tracie Dickey, and Julie Dickey and her dog, Luna.
Funeral Services will be held Thursday, January 23, 2020, at 12 PM at Ridgecrest Baptist Church with burial to follow at Greenwood Serenity Memorial Gardens. The family will be receiving friends and family one hour prior to services.
In lieu of flowers, donations may be made to:

Montgomery Humane Society

Ridgecrest Baptist Church

the charity of your choice in memory of Jackie.
Published in the Montgomery Advertiser from January 20, 2020, to January 22, 2020.