Ruth "Teenie" Blair Little, 91, a Montgomery native, died recently at the Shell Point Retirement Community in Ft. Myers, Florida. The family gathered for a graveside service in Ft. Myers, and a memorial service was held in her honor at Shell Point.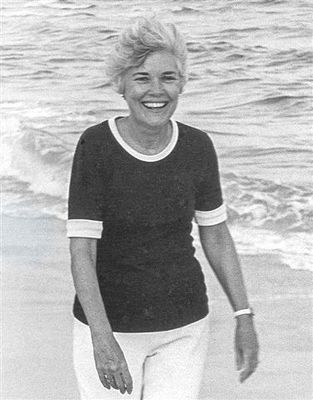 Ruth graduated from Lanier High School in 1939 and remained close friends with many of her classmates for her entire life. During high school, she loved going to the 'Big Band Era' dances with her friends. She later attended Auburn University and married Tandy Little, Jr., who became an Air Force lieutenant in WWII.

After the war, they returned to Montgomery and raised four children. In the 1960's, Tandy was elected to the Alabama House of Representatives as a Republican, and they attended the 1964 Republican convention in San Francisco as Goldwater delegates.

They also became active with the Lake Martin Dixie Sailing Club, of which Tandy was a founding member.

Ruth received her B.A. in English from Auburn University in Montgomery. She was a student of literature and world history. She traveled to Russia, China, Europe, South America and often to her beloved Mexico.

She loved her bridge clubs, her Sunday school class at Trinity Presbyterian Church and her many friends.

Ruth is survived by her husband, Tandy, and her children, Linda Little, of Lumberton, North Carolina; Duncan Little, of Seabrook, Texas; and Ann Little, of Washington, DC. She was preceded in death by her son, Attorney Don Little of Montgomery. Her grandchildren are Tandy Little, IV, of Tampa, Florida, and Laura Blair Little, of Clarksville, Tennessee.
Published in the Montgomery Advertiser on July 21, 2013