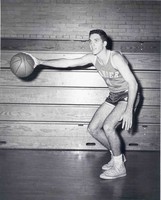 Tuesday, December 4, 2012
ALBANY -- Thomas Gene (Tommy) Ragsdale, 75, of Albany, GA, died December 3, 2012 at Phoebe Putney Memorial Hospital. Funeral services will be held Thursday at 11:00 AM at the First Baptist Church of Albany. Dr. William E. (Butch) Knight and Dr. John Ed Mathison will officiate. Entombment services will follow at 3:00 PM at Park Hill Cemetery in Columbus, GA.
A native of Montgomery, Alabama, Mr. Ragsdale graduated from Sidney Lanier High School in 1956 and attended the University of Georgia on a basketball scholarship where he was a member of the Pi Kappa Alpha Social Fraternity. He transferred to Huntington College and played with the Hawks on their first inter collegiate basketball team and was elected as a charter member of the Huntington College Athletic Hall of Fame.
Mr. Ragsdale served in the United States Army and moved to Albany, GA in 1962. He moved to Moultrie, GA and returned to Albany in 1968 to raise his family and he spent many years in agricultural sales and was the manager of Riverside Agricultural Chemical Company, Sylvester, GA. He later founded Ragsdale Pecans, and was the sole proprietor of Thomas Ragsdale & Associates Real Estate. He was a member of the First Baptist Church of Albany and the Adult Five Sunday School Class.
He was the Republican nominee for the United States House of Representatives, 2nd Congressional District, Georgia, in 1970 and later served as Vice-Chair of the Dougherty County Republican Party. He played a vital role as a pioneer in the growth of the Republican Party in Georgia.
His love for youth sports programs was reflected in many ways. Throughout his adult life, he coached numerous city recreation, Y.M.C.A, and church league football, basketball, and baseball youth teams. He was the 1982 President of the Dixie Little League in Albany and refereed public and private high school association basketball.
Survivors include his wife, Elizabeth Johnson Ragsdale of Albany, GA, a son and his wife, John and Staci Ragsdale of Keller, TX, two daughters and their husbands, Kim and John Hepler of Atlanta, GA and Barrie and Kevin Spencer of Austin, TX and seven grandchildren, Zack Shepherd, Luke Shepherd, Laura Spencer, Rachel Spencer, Holt Ragsdale, Harrison Ragsdale and Maggie Ragsdale.
The family will receive friends Wednesday from 6:00 PM until 8:00 PM at Mathews Funeral Home.
Those desiring may make contributions to:
Hawks Unlimited
c/o Huntington College
Office of College and Alumni Relations
1500 E. Fairview Ave
Montgomery AL 36106
or to the:
First Baptist Church of Albany, GA
145 Oakland Parkway
Leesburg GA 31763
To sign our online registry or to send condolences to the family, you may visit Mathews' website at www.mathewsfuneralhome.com
Mathews Funeral Home - Albany (229) 435-5657