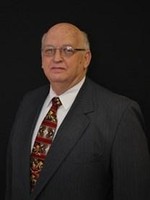 George Waylan Vinson, 64, passed away Thursday, January 15, 2015. He was preceded in death by his parents, Clara H. Vinson and Don W. Vinson; daughter, Carol Jean Vinson and sister, Susan Woodruff.
Survivors include his wife, Beverly Boysen Vinson; children, David W. Vinson (Morgan), Lisa Woodruff (Lee Gatlin), Daniel R. Vinson and Angela Jill Gibson; grandchildren, Jonah and Claire Griffies, Jordan Vinson, Jay and Jacob Law, Amos Gatlin, Kayley Vinson, Carter and Casey Vinson and Anthony Gibson.
George graduated from Sidney Lanier High School in 1969 and Alabama Christian Collage in 1971. He started preaching when he was only 17 years old. He was retired from GE/Sabic in 2011 after 25 years. He was a member of the Catoma Volunteer Fire Department and worked as a Safety Officer, a Fireman and a Medic. George was an elder at the Grandview Pines Church of Christ in Millbrook. He was one of the most beloved and active members and will be very much missed by everyone.
In lieu of flowers, memorial donations may be made to:
Grandview Pines Church of Christ
PO Box 3
Millbrook AL 36054
Funeral Services will be Tuesday, January 20, 11:00am at Leak Memory Chapel with burial in Montgomery Memorial Cemetery. Visitation is scheduled for Monday, January 19 at 5-7 pm. Online condolences may be made at www.LEAK-MC.com.
Published in the Montgomery Advertiser from Jan. 17 to Jan. 18, 2015.
---
From George's wife Beverly:
Deceased Poet: George W. Vinson, class of 1969
Date Of Birth: Dec.-16-1950
Date Deceased: Jan.-15-2015
Age at Death: 64
Cause of Death: Heart Attack
Poet City: Millbrook
Poet State: AL
Poet Country: USA
Was a Veteran: No
Survived By: Wife Beverly Vinson of Millbrook, Alabama; son David Vinson (Morgan) of Deatsville, Alabama, and 3 grandsons: Jordan, Jay, and Jacob; daughter Lisa Woodruff Gatlin (Lee) of Athens, Georgia, and grandson Amos; son Daniel Vinson of Daytona, Florida, and granddaughter Kaley and grandsons Carter and Casey; daughter Angela Jill Gibson of Panama City, Florida, and grandson Anthony. George is also survived by grandchildren Claire and Jonah Griffies of Marietta, Georgia, who were born to his late daughter Susan Griffies (Tony).
George was so proud to be a Lanier Poet. He played football all three years at Lanier and they won State Champs all three years. He kept up with several of his classmates and attended every reunion that he could. George retired from SABIC Innovative Plastics (formerly GE Plastics) in Burkville, Alabama, in August 2011. He started working there in February 1986 before the plant was built. George also was a minister of the Gospel and loved preaching and teaching. He started preaching when he was 17 years old. He preached every Sunday and taught Wednesday night Bible Class for over 22 years while working at the plant. George was an elder at the Grandview Pines Church of Christ in Millbrook, Alabama, when he died. George was a loving husband, father, and grandfather and he was a brother in Christ. He loved his God, Family, and Country.