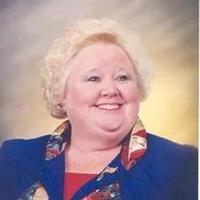 Donna Leigh Reynolds of Opelika, Alabama passed away on September 26, 2020, in Sandy Springs, Georgia at the age of 69.
Donna was born and raised in Montgomery, Alabama, and was a graduate of Sidney Lanier High School. She loved her years as a Poet and was very involved as the principal organizer of all the Class of '69 Reunions even as recently as 2019 for their 40th Reunion.
Donna finally graduated from Troy State University in 1986 with a Bachelor of Science in Journalism. As a TSU student, she was known for making hundreds of spirit signs that she put up before each home game and many away games. She also provided signs for the "Sound of the South" Marching Band when they appeared on national TV in Atlanta, New Orleans, and Miami. She was the first female and first student to be named an "honorary lifetime member" of the Sound of the South Band in 1971.
Donna also was instrumental in the organization of the Sound of the South Alumni Band. She helped Tau Beta Sigma music service fraternity organize the alumni band.
Donna was also involved with Phi Mu Alpha, where she received their highest honor – the Orpheus Award. She was also a Patroness for Sigma Alpha Iota music fraternity for women.
Donna was well known for her singing at TSU. She sang for just about everything on campus and for any event. Many nights you could hear her voice echoing across campus as she sang in Kilby Hall courtyard perched in her favorite archway with her guitar. Donna also shared her gift of song in church services and in concerts in more than 38 states in the US and in parts of Canada. She also sang in more than 600 weddings.
Donna's love of music expanded into working Christian concerts with His Voice Ministries. She loved working the Gaither Homecoming concerts as well as concerts for Wayne Watson, Sandi Patti, 4 Him, Ray Boltz, NewSong, Jackie Valesquez, Jonathan Pierce, and many others. This is where her love of catering began and allowed so many to benefit from her amazing catering skills.
Donna loved her college football and held season tickets to Auburn University and Troy State football for many many years and attended almost every game possible.
She loved God and was very involved with her churches. First Baptist Opelika held a special place in her heart and made the biggest impact on her life. She was involved in the student ministry, served as a wedding coordinator, and loved Sunday School, the music ministry, and the adult choir.
Donna came to Auburn in 1990 as an editor with the Alabama Cooperative Extension System. She retired from Auburn University in May 2019 after almost 30 years of service. Prior to Auburn, she worked thirteen years in University Relations at Troy State University and two years at the Alabama Baptist State Convention in Montgomery.
Donna is preceded in death by her parents, Carden Wilson Reynolds and Helen Dees Reynolds, and her brother in law, Don White.
Donna is survived by her sister, Candace White of Roswell, Georgia, and her brother, Jerry Reynolds (Norma) of Arizona, one nephew, JJ White (Erika) of Hull, Georgia, four nieces, Angela Hollander (Ross) of Lawrenceville, Georgia, Tina Folsom (Chris) of Helena, Alabama, Leah Godwin (Keith), Greenville, Alabama, and Regina Stevens of Maylene, Alabama, seventeen great-nieces and nephews, and eight great-great-nieces and nephews.
She also leaves her two special dogs, Gracie and Sassy, which were like her children.
Donna's memorial service will be held at 1 pm on Saturday, Oct 17, 2020, in the sanctuary of First Baptist Church of Opelika. Family and friends will meet outside of the sanctuary after the service for a time of sharing. Protective masks are requested.
A tree has been planted in the Quad near the Sound of the South walk in memory of Donna. A plaque will be placed on Saturday, Oct 24, 2020, at 10:00 am and all who wish to share their experiences and love of Donna will be welcomed for a meet and greet. Bring a lawn chair.
In lieu of flowers, the family requests any memorial donations be made to FBC, Opelika, or to Sound of the South Band at Troy State University.
---
---
Comments:
Donna was one of the kindest, sweetest, and happiest ladies! She was as beautiful outwardly as she was inward! She played guitar and sang at my wedding (1980)! She went above and beyond that day for me! I am sad to hear of her passing! I know she is in Heaven singing with the angels! Blessings!
Linda Hines Hornsby
---
Such a sweet friend during our high school days. She always wore a smile. She will be missed. Peace to all of us who love her.
Patti Burgess McAhren - October 01 at 01:28 PM
---
Wonderful memories of Donna...I was one of the "kids" blessed by her loving-kindness and generosity during the two+ years I worked just across the hall from her at Troy (State) University. We all loved her and sought her advice first and often! She sang at my wedding, also. She was such an inspiration with her cheerfulness and
devotion to the many organizations and events she supported. I know she will be terribly missed. My deepest heartfelt sympathy to her family and dear friends. May God give you peace in the midst of this great loss and may you find some comfort in knowing that Donna leaves behind a legacy of love for so many of us she touched
along her way.
Patty Parker - September 29 at 08:20 AM
---
Donna and I were great friends and I will miss her dearly, as so many others will. Donna and I could talk about anything and we trusted each others' words. I can picture her now singing with Jesus in Heaven. Donna, when you crossed over, I can see you smiling
when God said, "Well done, good and faithful servant."
Betty Joe Williamson - September 29 at 07:26 AM
---