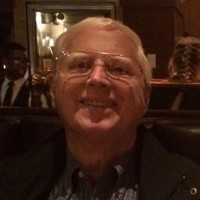 Judge John Walter Davis III, 74, of Montgomery, died December 9, 2015. A memorial service will be held Saturday, December 19 at 11:00 am at Christchurch Montgomery, 8800 Vaughn Rd. A visitation with the family will follow at the church.
Born May 21, 1941 in Montgomery, Judge Davis was the son of the late Dr. and Mrs. John Walter Davis, Jr. He was a member of Christchurch Montgomery. He was a graduate of Sidney Lanier High School, University of Alabama, and Cumberland School of Law. He was a veteran of the United States Navy. He worked in private practice as an attorney before he was appointed as Montgomery County circuit court judge in 1975. He continued to serve as as a judge in the family court division until his retirement in 1997.
Survivors include his wife, Jill Hayes Carr of Montgomery, a daughter, Elizabeth Davis Limbaugh and husband Dennis Hamilton Limbaugh of Birmingham, a son, John Walter Davis IV and wife Elizhttp://start.lxle.net/abeth Mehaffey Davis of New Orleans, three sisters, Sally Davis Privett of North Palm Beach, Fla., Betsy Davis Monahan of Kent, Wash., and Carolyn Davis Quintella of San Ramon, Calif., and four granddaughters, Elizabeth Corwin Limbaugh of Birmingham, Jeanne Thomas Davis of Athens, Ga., Virginia Hamilton Limbaugh of Birmingham, and Emma Catherine Davis of New Orleans.
In lieu of flowers, the family would greatly appreciate memorials to Cumberland School of Law in Birmingham.
Published in the Montgomery Advertiser on Dec. 17, 2015