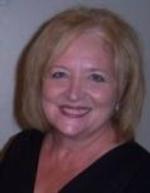 GREENLAWN FUNERAL HOMES
---
(July 9, 1948 - January 24, 2011)
Barbara Hidle Strickland, 62, of Springfield originally from Montgomery, Ala., passed away on Monday January 24, 2011. She was born in Slocomb, Ala., on July 9, 1948.
She attended high school at Lanier high school in Montgomery, Ala., class of 1966. Then Southeastern Bible College of Lakeland, Fla., from 1966-1969; Troy State University (1971, B.A.); Assemblies of God Theological Seminary, Springfield, Mo. (1989, M.A. in Cross-Culteral Communications; Southwest Missouri State University, Springfield, Mo. (1984-1985). Assemlies of God Theological Seminary, Springfield, Mo. (2007 D-Min).
From 1973-1983 she served as a AGWM missionary educator to Honduras with her husband and Director of Global University for Honduras; 1983-1997 was a Professor of English Composition and Spanish at Central Bible College, Springfield, Mo.; 1997 to her death, AGWM missionary pastor to Honduras with her husband. Her and her husband Billy Joe Strickland were united on August 9, 1968 in Montgomery, Ala. She was affiliated with the Assemblies of God, licensed to preach in Alabama District of the Assemblies of God in 1973. She volunteered with an after school ministry through Central Assembly, Springfield, Mo. She was Co-founder of Tegucigalpa Leaning Center of the AG; Founder of Abuse Ministries for Latin America; Co-founder of the Evangelistic Center with ministries including Teen Challenge, orphanage, spanish and bilingual schools, dental and medical clinics, school for leaders.
She is preceded in death by her mother, Nola Jane (Burdeshaw) Hidle; father, Caleb Clarence Hidle; nephew, Howard Hidle; and brother-in-law, Nathan Webb. She is survived by her husband, Billy Joe Strickland; daughter, Jennifer Hall and husband, Hayward Hall; daughter, Lisa Holland and husband, Kyle Holland; four grandchildren, Hadley and John Caleb Holland; Liam and Aedan Hall; stepmother, Lila Hidle; brother,Lawton and wife Martha Hidle; brother, Charles and wife Gloria Hidle; brother, Harold and wife Nancy Hidle; sisters, Martha Webb; and Mary and husband Harold Little; ten nephews and eleven nieces.
Funeral services will be held in Central Assembly of God, Springfield, MO, on Friday, January 28 2011 at 10:00 am. Visitation will be in Greenlawn Funeral Home East on Thursday, January 27, 2011 from 6:00-8:00 pm. In lieu of flowers, the family suggests memorial donations be made to the Evangelistic Center Orphanage, Tegucigalpa, Honduras. Mail checks written out to AGWM project #9972, 1445 Boonville, account #203164.
---
Notification given by Gloria Hicks Musyoki