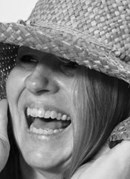 Jenny Marie McGraw (Bonner, Spurbeck) passed away peacefully among family and friends while they were holding and hugging her on June 1, 2017, in Lansing, Michigan. Jenny fought a short two-day stroke battle that was unexpected. She was 45 years old.
Jenny was born on July 13, 1971, in Colorado Springs, Colorado to parents John and Paula Bonner.
Jenny's brother Joe Bonner was born in 1973. Shortly after birth, Jenny and her family spent most of her youth in Florida, Georgia, and Alabama. At a very young age, Jenny discovered her lifelong passion for music by playing the cello, piano, and singing.
Jenny graduated from Sidney Lanier High School in Montgomery, AL in 1989. After high school, she attended Vanderbilt University and received her bachelor's degree in music performance.
Later in her life, she earned two Master's Degrees for music performance and music education from Michigan State University.
In 1996 Jenny and her first husband Sam Spurbeck moved to the mid-MI area to raise a family. On Sept. 2, 1999, Jenny gave birth to Rebecca Spurbeck. Becca and Jenny immediately developed a special bond that is undeniable. Becca picked up the love of cello from her mom and that love continues to this day. On May 25, 2002, Jenny gave birth to David Spurbeck. David and Jenny connected with their love of Classical music and technology.
While living in MI, Jenny taught private lessons, was a church music director, taught music for the Okemos Suzuki program, worked for Mary Kay, directed the orchestra for MMYS and began her decade-long career as the Orchestra Director and Songwriting teacher for the Waverly Community Schools. While teaching at Waverly, Jenny was recognized as an out of the box thinker, a teacher with passion and one who connected to students on more than just a teaching level, lovingly referred to as Momma B. In 2016, she was a quarterfinalist for the Music Educator Award by The Recording Academy and Grammy Foundation.
On August 20, 2016, Jenny married Eldon McGraw. Jenny and Eldon were friends for many years before getting married. In their short time together, Jenny and Eldon spent time creating music, recording, traveling with family, exercising, spending time with her new McGraw family members, Jim, Pat, Dalton, Erin, John, Diane McGraw and Jasmine Williams. Jenny and Eldon enjoyed loving each other every single minute.
As a musician, Jenny had world class talent and commitment to the cello. She was also skilled in piano and had a wonderfully beautiful singing voice. She played cello all over the country. In recent years, Jenny developed a career as a singer/songwriter. She released her debut album "Moments" in 2016. In 2017, she released a new single/video called "Wrong Side of the Tracks." Her songs are known for unique melodies, deeply personal lyrics, and masterful songwriting. She was currently working on new songs for an album to come out later in 2017.
There are not enough words to describe Jenny. She was beautiful, had a contagious laugh, untapped amount of creativity, intelligent, fiercely independent, gifted as a teacher, loving mother, loyal daughter, sister, niece, cousin and friend to people from all walks of life. She was a Christian in the Methodist Church and gave so much of her time to the Church throughout her life.
In lieu of flowers, the family asks that you can donate to:
Waverly Orchestra Program
515 Snow Road
Lansing MI 48917
Surviving are her husband of 9 months Eldon McGraw; her two children, Becca Spurbeck, and David Spurbeck; two step-children, Dalton McGraw, and Erin McGraw; her parents, John & Paula Bonner; brother Joe Bonner; Parents -in-Law, Jim & Pat McGraw; brother-in-law, John & Diane McGraw; niece, Jasmine Williams; and many aunts, uncles, cousins, and friends.
The family will receive friends from 12:00 to 2:00 P.M. on Tuesday, June 6 with the celebration of Jenny's life at 2:00 P.M. at Delta Presbyterian Church, 6100 W. Michigan Ave., Lansing 48917. Cards can be sent to 1006 S. Grand Ave. Lansing, MI. 48910. Arrangements by Tiffany Funeral Home. Friends may visit the guest book at www.tiffanyfuneralhome.com
Published in Lansing State Journal on June 4, 2017.