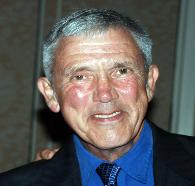 Dr. John T. Bateman
January 29, 1946 - November 13, 2011
Dr. John T. Bateman of Babson Park passed away Sunday, November 13, 2011 at his residence.
He was born January 29, 1946 in Montgomery, AL to the late Bert & Loie Bateman; and was a veteran of Vietnam, serving in the U.S. Army. He was a generous and kind servant of Lake Wales Medical Center and Heart of Florida Regional Medical Center for over 25 years.
He is survived by his wife and love of his life, Kacey Bateman; children, Bill Richards of Babson Park, Ben Bateman (Katie) of Orlando and Amy Bateman of Brooklyn, NY; grandchildren, Jennifer, Gavin, Tyson, Zoe, Alex and Zack; and his 2 dogs, Bubba and Bailey.
Celebration of life service will be held from 5:00 until 8:00 pm Thursday, November 17, 2011 at the Holy Spirit Catholic Church Social Hall.
In lieu of flowers, donations may be made to the Hospice of your choice.
Print ObituaryView/Sign Guest Book