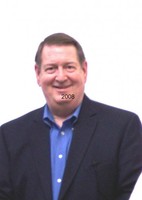 Frank Randolph "Randy" Eubanks was born August 4, 1941 in Guntersville, Alabama to Kelton and Pauline Eubanks. He passed away on September 16, 2015 in Richardson, TX.
After receiving his Bachelors and Master's Degrees from Auburn University, he and his family moved to Texas in 1962. He worked for many years in the computer industry in programming and sales for Texas Instruments and later, The Harris Corporation, as well as teaching Computer Science at The University of Dallas. Randy turned his passion for wine into a second career, becoming the fine wine consultant at Centennial Fine Wines and Spirits.
Randy was a voracious reader, a lover and supporter of the theatre and fine arts and he gladly shared his time and talent as a casino party dealer for private casino parties that benefitted many area schools & charities and brought hours of entertainment to corporate events. Randy was known to all as a gentleman with a sharp wit and brilliant mind.
Randy was preceded in death by his father, Kelton Eubanks and wife of 21 years, Rita Eubanks.
He is survived by his wife and sweetheart, Susan Riley English; mother, Pauline Eubanks; son, Frank R. Eubanks, Jr. and grandchildren, Travis and Maggie Eubanks; daughter and son-in-law, Lia and Tim Rains and grandchildren, Brittan and Brady Adams, to whom he was affectionately known as "Easy"; brother, Rusty Eubanks; sister, Melinda Eubanks West and their families. He is also survived by his best friend, Mo; special family friend, Gina Kapels and sister and brother-in-law, Bob and Nelda Densman along with many other cherished family members and friends.
In Lieu of flowers, memorials may be made to Texas Sporting Breed Rescue – www.retrieveafriend.org.
A celebration of Randy's life will be held on Sunday, September 20, 2015 at 3:00 p.m. in the Abbey Chapel at Restland Funeral Home in Dallas.
To send flowers or a memorial gift to the family of Frank "Randy" Eubanks please visit our Sympathy Store.