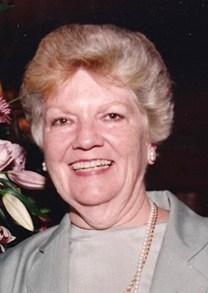 May 23, 1937 - November 26, 2012
Jane W. Gamble ,was born May 23, 1937 in Birmingham to Francis Asbury (AZ) Wilkinson and Margaret (Peg) McCormack Wilkinson. Shortly after her birth they moved to Montgomery, where she attended elementary schools and Lanier High School. She attended the University of Alabama, and made lifelong friendships as a member of Alpha Gamma Delta. After she graduated in 1959, she moved to Birmingham, and worked in the Radiation Oncology department of UAB as a secretary and administrative assistant until her retirement in 1979.
She enjoyed her friendships as a member of the Springbrook Garden Club, the Birmingham Bar Auxiliary, and the Birmingham Music Club.
Her parents predeceased her. She is survived by Joseph G. Gamble, Jr. her husband of 38 years, her god daughters Beth Davis Bierwirth and Katie Davis, her first cousins Frank McCormack, William Wilkinson and David Wilkinson, several second cousins and many dear friends.
The family would like to thank everyone who has helped during her illness, especially her super sitter Carla Harris.
She was a life long Catholic and a member of Our Lady of Sorrows Church. For forty years she and her husband, a lifelong Episcopalian, have been comfortable in regularly attending both churches.
Her requiem mass will be at Our Lady of Sorrows at 11:00 a.m. on Friday, November 30, with visitation afterwards at Our Lady of Sorrows, and then a private interment at St. Mary's on the Highlands Episcopal Church.
In lieu of flowers, the family requests memorials to Our Lady of Sorrows, St. Mary's, or a charity of your choice.