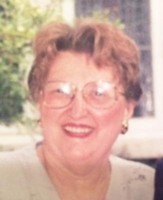 Betty Joan Parker Driver, 81, of Montgomery, passed away Monday, March 2, 2015, at her residence. She was born April 26, 1933 in Montgomery, the daughter of the late Jack and Nadine Taylor Parker. She graduated from Sidney Lanier High School and attended Mississippi State College for Women.
She is survived by her husband of 62 years, Marvin Douglas Driver, Sr.; children: Betty Driver Walker (Tom) of Montevallo, AL; Marvin Douglas Driver, Jr. (Kellie) of Loganville, GA; and Thomas Edward Driver (Cathy) of Macon, GA; grandchildren: Thomas Matthew Walker (Elizabeth), Montevallo, Jane Walker Herndon (Josh) of Huntsville, Jefferson Douglas Greene Walker of Ruston, LA, Hannah Elyse Driver (Thomas Holmes), Augusta, Ga, Brooks Anderson Driver of Springville, and Brand Parker Driver of Loganville, GA; her sister, Jean Parker Colquitt (Larry) of Decatur, and brother, Jack Taylor Parker (Reed) of Brevard, NC; and by many nieces and nephews.
She and her husband Marvin shared a joy-filled life, treasuring numerous close friends of many years, and especially sharing pride in their children and grandchildren.
Joan's deep Christian faith was expressed in her everyday walk in life. She was a faithful member of the Episcopal Church of the Holy Comforter where she was active for many years in St. Mary's Guild, Daughters of the King, and Altar Guild. She was a long-standing member of Montgomery Mother's Circle. In her illness she encouraged and set an example for her family and numerous friends by her strong faith.
Together family and friends give thanks to God for her life, her example, and her abiding love. The family expresses its deep appreciation to Baptist Hospice staff members Cathy and Brenda, and to John Knox at Home Care staff members Julie, Yvonne, and Vivian.
Honorary pallbearers will be: Matt Walker, Jeff Walker, Brooks Driver, Brand Driver, Josh Herndon, Al Matheny, Bill Matheny, George Godwin, Lee Colquitt, David Parker, Andrew Parker, and Thomas Holmes.
Funeral services will be held on Wednesday, March 4, 2015, at 3 p.m. at the Church of the Holy Comforter, with the Reverend Bob Hennagin officiating. Burial will be in the Resurrection Garden at the church following the service. Visitation with the family will take place from 2 p.m. to 3 p.m. before the service and a reception will follow the burial. In lieu of flowers, memorials may be made to Church of the Holy Comforter, 2911 Woodley Rd., Montgomery, AL 36111. Online condolences may be made at www.leak-mc.com.
Published in the Montgomery Advertiser on Mar. 3, 2015.