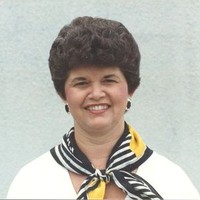 Mary Jo "Jody" Hough, 68, of Ocala, Florida, passed away May 25, 2014 at Hospice's Legacy House.
She was born in Montgomery, Alabama, to Robert Lowell Abernathy and Mary Louise (Hill) Abernathy on July 19, 1945, and is predeceased in death by her father.
Jody is survived by her husband, Kenneth Hough of Ocala, FL; mother, Louise Abernathy of FL; two sisters; Florence Paulene; and Inell McKinstry, both of AL; two daughters; Melissa Hough of West Palm Beach, FL; and Kimberly Carrero of Ocala, FL; three grandchildren; Kristopher Hough of FL; Mistan Hough of Beaumount, TX and Dustan Hough of Ocala, FL.
There will be a visitation Wednesday, May 28, from 8a.m. - 10a.m. at Roberts Funeral Homes, Bruce Chapel West, 6241 SW SR 200, Ocala. Graveside services will be held Wednesday, May 28 at 10:30 a.m. at Good Shepherd Memorial Gardens, 5050 SW 20 St, Ocala.
Online condolences may be left at: Roberts Tributes - Mary Jody Hough
Published in Ocala Star-Banner from May 28 to May 29, 2014